How I Started Out In Property.
It all began just before my 21st birthday
Like many first home buyers, I was thrilled to finally be in the property market and it wasn't long before I purchased my second, third and even my dream home (at the time). As you will see from my recount of property purchases in the paragraphs below, I have personally experienced numerous property investment types.
As well as represent both buyers and sellers during my real estate career, I've personally built, renovated, developed and even partnered with other investors, and I've learnt a heck of a lot about property in the process. Many of the biggest lessons I've taken away from my journey so far, are what NOT to do when it comes to investing. I share some of these lessons in my e-book, The 10 Biggest Stuff Ups Made By Property Investors if you're curious.
But most of all, I've come to realise that to be a successful property investor, you must be in it for the long haul. In other words, you need to think LONG TERM when it comes to property. It is also crucial to begin the journey with a Master Plan that is underpinned by your personal values, goals and investment comfort levels, and the properties you choose to acquire should always be reflective of this Plan. As the saying goes, investors who fail to plan, plan to fail, and this is exactly where I went wrong in the beginning.
My initial plan wasn't solid enough. It is now.
Whether it's financial freedom or a passive income in retirement, whatever you choose to achieve from your investments is ultimately up to you.
I'm simply here to help you along the way.
my 6 figure JV Partnership.
Brisbane Property Networking Meetup.
Click [PLAY] to learn how we made it a success.
My Ascot townhouse purchased with my partner Ben was done as an off-market deal, with the help of my very good friend and colleague Marion Sheerman from Ray White.
The existing owners were reluctant to let it go but following some swift negotiations we were able to come to a mutual agreement that even the tenant was happy with.
This was a milestone purchase for myself and Ben. We couldn't be happier living here.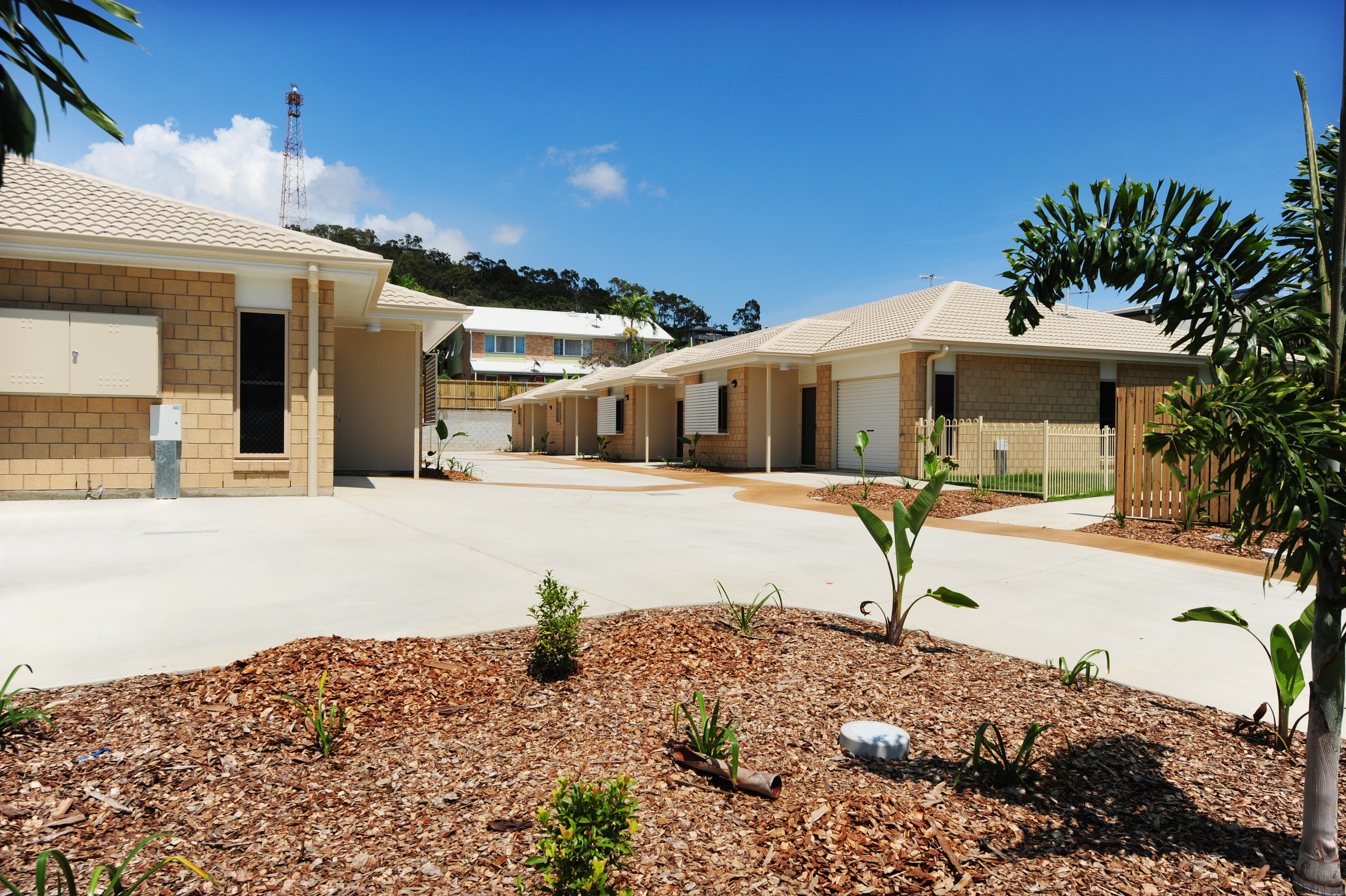 With land amalgamation.
My biggest project to date - an 8 unit development that was purchased by the Queensland State Government.
Such a challenging project and challenging time for my business partner and I, but the finished product was something to be truly proud of.
This is where the real money is made - when you can visualise a site's potential and then have the courage to put the plan into action.
The final negotiations with the government saw both our construction and development companies head the project jointly after the land component was sold to Queensland housing for a price tag we were more than happy with.
This projected grossed close to half a million dollars.
Beach House Renovation With D.A Potential.
One of my favourite projects was the renovation of this 1920's style cottage that was a run down mess at the time of purchase.
The previous owner who had lived there for 50 years had passed away and it was the first time the property was being offered for sale since.
The potential here was screaming since it ticked a lot of boxes - prestige location, elevated flat block with two street frontage, DA potential to build to 12 metres (3 stories) which gave panoramic views of Moreton Bay, not to mention the lifestyle aspect of the beach, boat club, cafes and parks.
The renovation took around 3 months full time and the transformation was incredible.
This was one of my proudest and most enjoyable renovations and the equity gain was healthy considering this property was purchased when the market had hit a bit of a stale mate.
After selling my first property and clearing $120,000 in the process, I invested part of the funds into a 3 acre block of land which would eventually house my dream home.
It took around 2 years for this to become a reality, but the wait was worth it.
The real estate business was thriving, the market was booming, money was coming in and the opportunity presented itself for the house to come to life.
The fact that my partner was a builder did make things a lot easier and removed a great deal of stress from this project.
I'd never had anything built before and it certainly was a memorable experience.
The best part of building is you get exactly what you want.
Not only did the excitement of building my own home present new challenges and learning opportunities, but looking at the end result and feeling completely happy with it was certainly something I'll never forget.
Everyone needs to experience building at least once in their lives.
I absolutely loved coming home to this property. Not only did I love living here, but the design, finish and end product ensured an instant equity gain.
I learned you should always consider smart design and inclusions when building as it can make a huge difference to the value.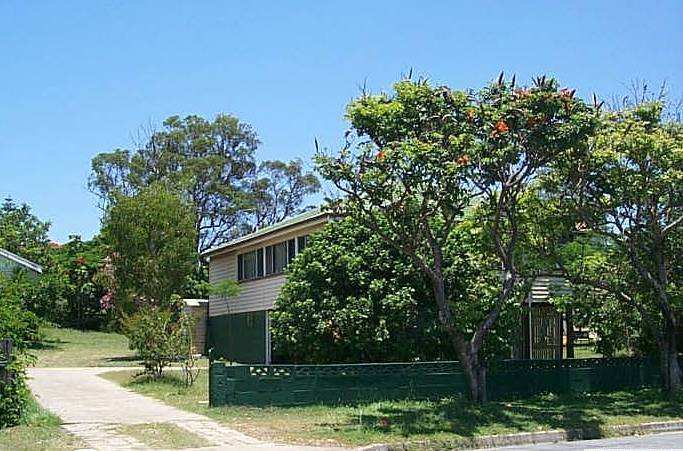 Profit Through J.V Partnering.
It's not what you know, it's who you know. This saying rings true on so many levels, and particularly for me when it came to investing in property. Working in the real estate industry put me in prime position to spot potential deals before they even hit the market. One of these was a project my then partner and I worked on with a client of ours. Sydney based investors (your typical husband/wife team) had purchased an old Queenslander on a large sized block not too far from Gladstone's CBD. We were managing the property for them and saw opportunity when the time came for them to sell. The property already had good equity in it so they were going to come out on top even if they sold it as is.
What we pitched to them was this… they continue to hold the property while we sought to acquire a material change of use which would render the block suitable for townhouse development. We would pay for the council / application costs associated with the re-zoning and once the approval was achieved, we would on sell the property to a third party developer. Both parties would split the difference in profit 50/50. This difference being the amount of gain the property achieved from having being re-zoned for units. There was no risk to the clients because they were already holding the property, we were taking on the costs of the re-zoning and the worst case scenario was the material change was knocked back. Obviously our clients jumped at the opportunity.
The application was put to council, plans were drawn and it was all systems go waiting on a council meeting to make a decision regarding the application. Unbeknown to us, a neighbour had spoken to one of the councillors and had the application rejected. But this didn't stop us. In response to the outcome, I personally sought signatures on a petition we created that showed the development was in fact a great move for the area and the local economy. I had local business owners and many residents sign to say they were in favour of it moving forward.
The application was re-submitted and this time it was approved. We sold the property about 3 months later to a developer for $630,000. The joint venture was a success with the value of the property rising almost $300,000 as a result of the re-zoning. They say the quick deals are the best and I would have to agree. We invested a mere $10,000 into this deal and pulled out close to $150,000 for both ourselves and the clients.
The Queenslander sitting on this high density zoned "L' shaped block of land was the ideal development project for duplexes.
The plan was to hold the site until the D.A was approved for 3 sets of duplex units, and then sell the house or move it onto another block. Plans were drawn, but due to a final strategic decision, this project never went ahead in its entirety.
The gain following the sale of this property was in excess of $40,000 in under 12 months mainly due to a rising market.
Images withheld for privacy.
I have my former boss to thank for this one. If it wasn't for him pushing me to make the offer and put it on paper, I would have missed out. It was 2pm on a Friday afternoon and he casually asked me while I was sitting at my desk; "so are you going to buy that property or what?" I'd been thinking about it for 3 days and I guess I needed the extra push so by 5pm I raced down to the selling agent's office, put the offer on paper, and it was accepted by Tuesday the following week.
I made a swift $60,000 out of this property in 2 years – not bad considering it was all tax free.
Property number 2 came very quickly once I discovered I had the equity from my first house to make the deal stack. It was leveraged in a way that would create a neutrally geared investment which suited me at the time since I didn't exactly have plenty of surplus cash to throw around. I did however have many critics following this purchase for one main reason. The house was bought under a year ago for $60,000 less than what I was paying. In other words, the current owners were about to make a quick gain of $60K thanks to me. Why did I agree to this? My knowledge from working in the industry and talking to colleagues was that there was plenty more growth to come and we were not yet at the tip of the iceberg. Thankfully I trusted this advice because this property did indeed continue to grow and it wasn't long before I had close to $100,000 equity in it myself.
It might not look like much, but this was my palace back in 2001.
I'd taken the money I'd saved in my term deposit and combined it with the first home buyers grant to buy this 3 bedroom box (I mean house) in Deception Bay, Queensland.
I hold fond memories of this era as my house was the "go to" place where my friends and I would have BBQ's and party on Saturday nights.
I bought the house across the road a mere 8 months late because the Deception Bay market had followed suit after neighbouring Redcliffe had boomed and the equity in my property allowed me to refinance with the bank and grow my portfolio.